Nigel | PACH Sundowners Fire Patrol MXP14 MXPB2 MJP4 MJPB PAX THD CGCU
April 16, 2008 – August 22, 2018
Treasured and loved by his family. Marta Rallis, Charles Lagreco, and Ava
"Nigel"
The Little Brown Dog whose sudden passing shocked and broke the hearts of many who knew and loved him.
Nigel will be remembered as one of the great Sussex who brought honor, fame, and newfound respect for his breed.
His achievement in agility as the most decorated and top winning Sussex of all time and as the first and only Sussex to earn both the PACH (Preferred Agility Champion) and PAX (preferred agility excellent) titles, demonstrated the versatility of the Sussex Spaniel.
As the Number One Sussex Spaniel in agility for five years until his retirement in 2017, Nigel was invited to the Westminster Masters Agility Championship and 6 years in a row to the AKC Agility Invitational.
In addition to his agility titles, Nigel was the first Sussex to earn the CGCU (Canine Good Citizen Urban) title.
And last, but not least, Nigel was a certified Therapy Dog, no doubt his greatest triumph. His uncritical and unconditional love proved that dogs helped children develop greater empathy, higher self-esteem, and increased participation in social activities.
"If Nigel had one fault, it was his life was too short."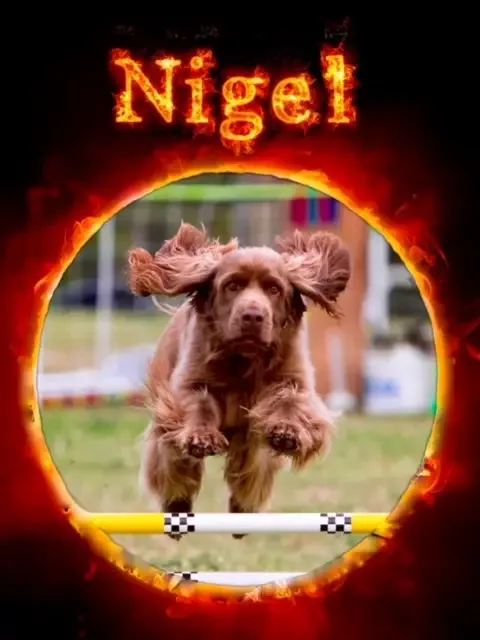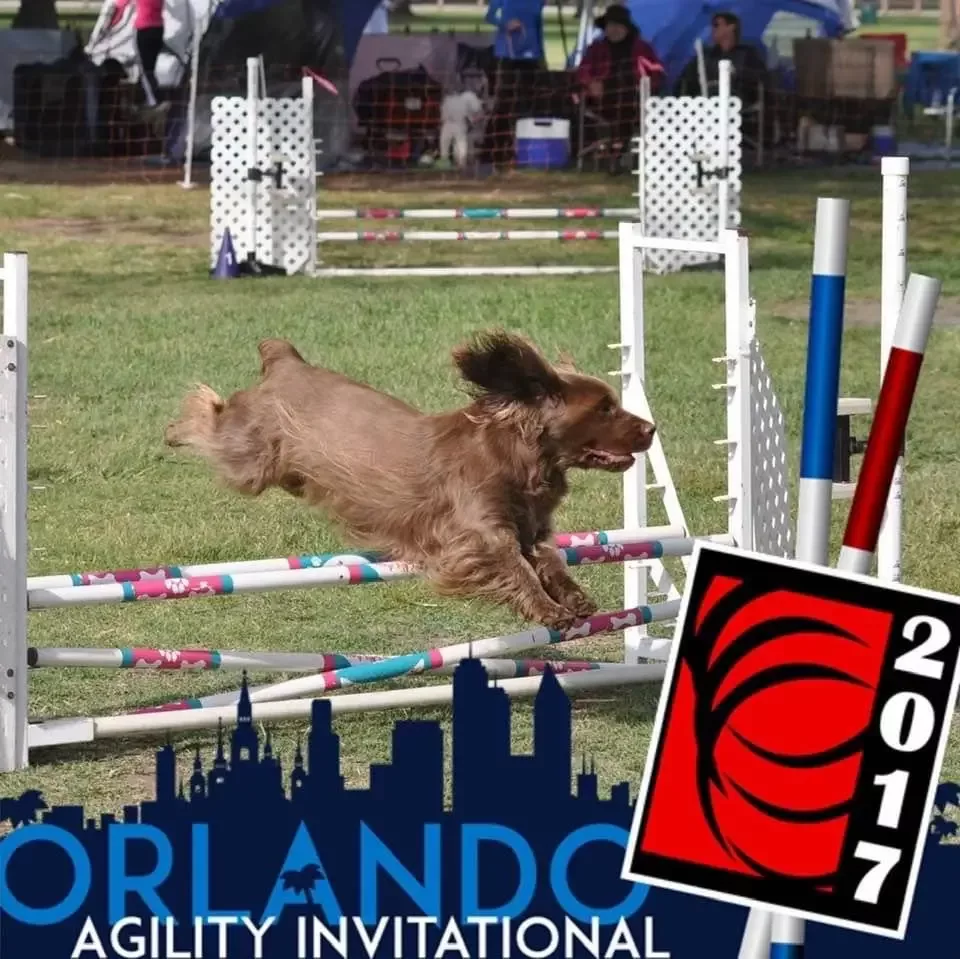 NIGEL'S MEMORABLE MOMENTS